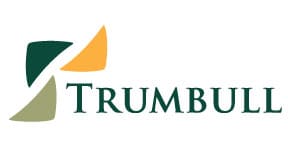 OSIS Augmentation & Relief Sewer
Client Name: City of Columbus – Department of Public Utilities
Location: Columbus, OH
Delivery System(s): General Contractor
Cost: $76.9 million
Completion Date: 2015
Trumbull constructed three deep shafts throughout downtown Columbus, Ohio as part of the OSIS Augmentation and Relief Sewer Project. The 30-ft diameter, 150-ft deep shafts were connected to a 20-ft diameter tunnel by tunneling approximately 100-ft horizontally from each shaft's bottom. At the surface, an inlet structure connects the existing OSIS sewer line to the new shafts and tunnel.
Trumbull installed two 450hp, and four 800hp pumps, as well as, 1,200 LF of 24″ diameter glass lined ductile iron discharge pipe, in a previously constructed shaft. Coupled with a state of the art operating system, the pumps dewater the tunnel after each overflow event, sending 35M gallons a day of sewage to a wastewater treatment plant.
Trumbull also constructed a pump electrical building, bridge crane, and the Scioto-Main Relief Structure, which can be used as bypass.