Heavy Bridge Construction
At Trumbull, our expertise in building bridges runs both deep and wide. We've constructed hundreds of bridges throughout the Mid-Atlantic region for more than half a century.
With our extensive engineering and construction experience, Trumbull brings the tools, tech, talent, and team to build complex projects over rivers and valleys. Our world-class, award-winning team leverages every resource and innovation necessary to deliver rock-solid results.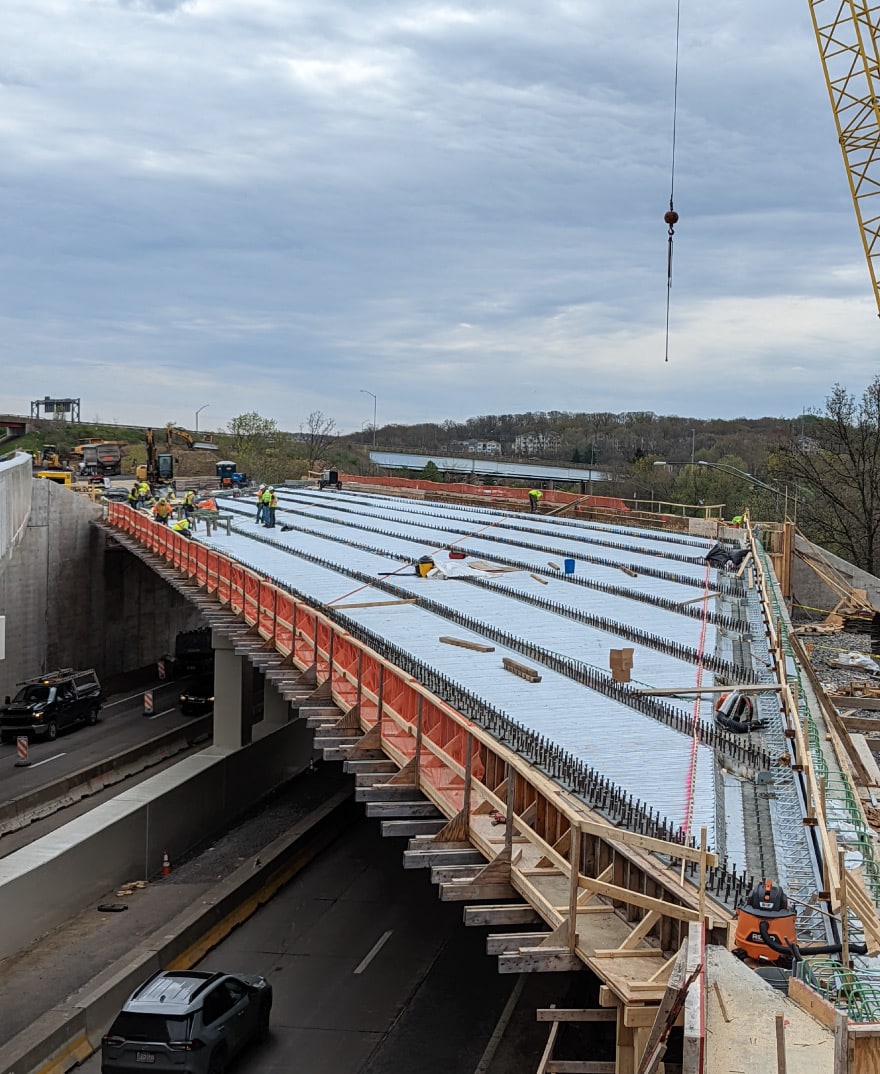 The Demands of Heavy Bridge Construction
Our constant goals for any construction project include safety, durability, and longevity.
Trumbull's abilities and experience in building bridges include the use of our own fleet of heavy machinery — excavators, backhoes, skid loaders, and more. We have the capability of constructing a variety of bridge types, including:
Although no two heavy bridge construction projects are exactly alike, Trumbull's flexible proficiency results in a final product that is fully functional, on time, on budget, and built to last a lifetime.
Raising the Bar for Bridge Construction
Heavy bridge construction requires considerable collaboration between the Trumbull team and the engineers, owners, government agencies, and subcontractors involved. Time and time again, it's the people — and the connections we forge together — who make all the difference.
We offer several options for construction working relationships including design-bid-build, design-build, general contracting, and public-private partnerships. Let's connect to talk about which approach is right for you and your next bridge project.
heavy bridge construction projects
woodrow wilson bridge
Fort Washington, MD
cleveland innerbelt
cleveland, oh
csvt river bridge
union county, pa